ABOUT US
Building Value Through Expertise
Established in 2006 as a project management company, MG Consult has determined focus on providing services that add value at every step of a project's development.
Today, we continue to serve as a devout advocate for our project management clients — we solve problems, deliver solutions, and drive results. MG Consult's team exceptional management skills have led to us becoming a very successful and prefereble project management firm in the construction industry.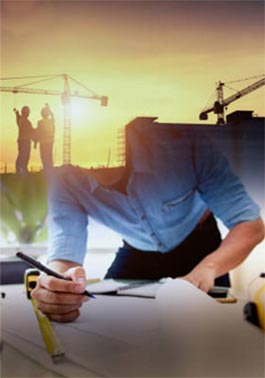 We operate with optimal efficiency, we hire and train the most talented and motivated professionals and we actively explore opportunities to improve and add value.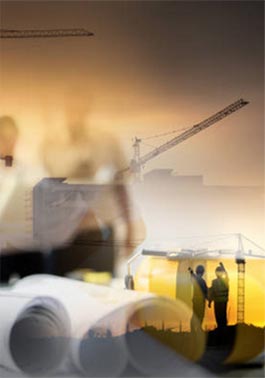 Who We Are
Core Values
Client focus
Client focus is central to who we are, and is a fundamental component of our success. We are in business because of our clients and our future opportunities and successes depend on servicing our clients at the highest levels today. We listen to our clients and provide services and solutions that meet their needs. We do it with quality because this is our care differentiator.
Team members
Team members are the life and blood of our company. It has always been the combined experience and effort of our team members that has made MG Consult successful. Knowing this, we hire only the very best people. At the same time, we do everything in our power to foster a strong, rewarding environment that promotes both professional and personal growth, and that fosters long-term company loyalty.
Integrity
Integrity is more than just operating within the parameters of the law: it is also about being ethical and moral. As one team member put it, "It not only has to be right, it also has to look and feel right." At MG Consult, integrity is about treating people and companies the way we want to be treated. It is about doing what we say we are going to do and following through. Simply stated, we do the right thing, always.
Quality
We have a culture of continuous improvement, whereby our collective progress as a company is achieved through the ongoing personal growth of our team members. It is not acceptable to cut corners or accept poor performance. It is expected that each MG Consult team member holds one another accountable for the quality our clients expect from us.
SERVICES
Expert Consulting From Planning Through Closeout .
We offer clients a comprehensive menu of integrated services.
MG CONSULT is different than most construction project consultancies, and the clients we work with think so, too.
Project Management
MG CONSULT leads project teams from pre-planning through post-construction. Our proactive approach eliminates the risk of ill-informed decision-making.
We provide comprehensive project management consultancy services across all construction sectors, both public and private. We pride ourselves on our ability to integrate the delivery of complex projects within the context of our clients' commercial objectives, corporate values and cultures.
Our approach is characterised by a consistent focus on the successful outcome of a project throughout its life, sensitive to the fact that each stage requires a very different emphasis, skill set and leadership style.
Our aim is a simple one. It is, in every instance, to lead project teams to successful and consistent outcomes which exceed our clients' expectations.
Our style is one of active, collaborative leadership combined with the management of all aspects of the project environment to achieve smooth, efficient and predictable progress throughout the project lifecycle.
Due Diligence
Business Case writing
Project Brief Drafting
Project Planning and Strategy
Procurement Management (including management and administration of OJEU notified tenders)
Time Planning and Programming
Management of Design, Procurement, Construction and Handover Processes (including "Soft Landings")
Contract Administration and Employer's Agent roles
Project Monitoring and Forensic Claims Analysis
Risk Management
Post Project/Occupancy Evaluation"
Quantity surveying and cost management
MG CONSULT's construction cost specialists are known for the accuracy of their estimates and budgets, and deliver continuous cost guidance to our internal teams and outside clients.
We provide quantity surveying and construction cost management services to almost all sectors of the built environment. Our focus is on our client's needs and we are committed to provide a high level service at all stages of a building project, from appraisal to post practical completion, using the extensive body of knowledge and benchmarking data that we are able to call upon.
Pre-Construction Stage – Cost Planning
Project feasibility studies
Estimates and cost plans
Cost modelling
Benchmarking studies
Advice on likely effect of market conditions
Engineering services cost management
Cash flow projections
Pre-Construction Stage – Procurement
Advice on alternative procurement strategies
Advice on contract selection
Tender documents including bills of quantities
Tender analysis and reporting
Contract documents
Construction Stage
Interim valuations
Change control
Cost management
Final account negotiations and settlement
Specialist Services
Risk management including preparation of risk registers
Value management
Life cycle cost studies
Insurance replacement valuations
Tax depreciations schedules
Asset schedules
Due diligence reports
Sustainability cost studies
Public private partnerships
Research & development
Facility Management
We provide a comprehensive consultancy service to both private and public sector clients to assist them establish and implement robust facilities management (FM) strategies linked to their business objectives and to help them achieve the optimum return on their FM costs.
We are entirely independent of FM service providers, which enables us to provide impartial advice to our clients to best suit their business and premises needs within their financial constraints.
Our consultancy service and expertise covers FM management and compliance services, 'hard' FM (the technical services relating to the physical building and services of the facility, such as mechanical & electrical services and building fabric maintenance) and 'soft' FM (services relating to operating the facility, such as cleaning, security, catering and waste services).
FM Statutory and Contract Compliance Audits
Benchmarking and Valuation of FM Costs
FM Strategy Development
Asset Management Strategy Development and Implementation
Premises Utilisation Assessments
Preparation of FM Service Specifications and Procurement
Development of FM Systems and Procedures
FM Contract Mobilisation Management
FM Contract Administration
Whole Life Cost Appraisals
FM Training
FM Contract Negotiation and Remodelling
Management of FM Projects
Building Surveying
Party Wall SurveyingFACILITIES MANAGEMENT AND BUILDING CONSULTANCY
Dispute Resolution
MG CONSULT provide specialist advice in the procurement and management of Construction Contracts for Building Employers, Contractors and Sub-Contractors in the construction industry. Expertise in Quantity Surveying, Project Management, Facilities Management and Construction Contract Law ensures the client benefits from the protection afforded by a robust and comprehensive commercial approach to any building project. The key to successful dispute resolution is early involvement and promoting active dialogue with the other party. The emphasis being on dispute avoidance to pre-empt engagement in formal dispute resolution.
We firmly believe that the best route to dispute resolution is dispute avoidance. Sometimes disputes are inevitable but in which case MG CONSULT will help you find a path to resolution in order to minimise the cost of achieving a robust and comprehensive commercial outcome, settled at the lowest possible level. In most cases we will provide a no-obligation initial assessment of your position.
Contract Claims Negotiation and Document Preparation
Expert Witness Services
Mediation
Adjudication
Arbitration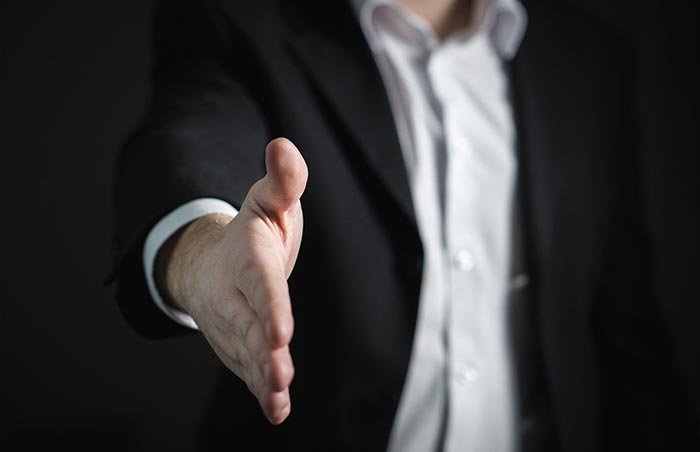 Mladen Hristov
Management Director
Expert Team
Our service philosophy is two-fold: first, if we can't provide a service at a world-class level, we don't provide it at all. Second, we can provide each of our services together in a comprehensive management role, or deliver any customized mix of them in a way that meets your specific needs. Expertise and flexibility — it really is that simple.
The cornerstone of MG CONSULT`s approach to project and cost management is its quality team of professionals.
Our team of project managers, cost consultants, and other professionals manages resources, delivers focused sector expertise, and attends to the unique and varied needs of our clients. These individuals are highly motivated experts in their fields, are respected by their teams, and have reputations for being innovative problem solvers. Most importantly, they are each committed to helping our clients achieve their goals.
important to our clients
CREDENTIALS
Professional Engineers
Certified Construction Managers
Registered Architects
Project Management Professionals
Certified Professional Estimators
Chartered Quantity Surveyors
Certified Cost Consultants
Design-Build Professionals
Planning & Scheduling Professionals
LEED Accredited Professionals
MBAs
Projects
Diverse Experience Based on Nuanced Expertise
General construction expertise is not enough. True expertise requires nuance, and nuance requires a deep understanding of the exact project type in question.
Clients
Building Value Through Expertise
Client focus is central to who we are, and is a fundamental component of our success.